Users can:
Complete the C-me behavioural questionnaire once a year
Gain access to their personalised behavioural profile with 10+ sections
Tailor their profile and add notes
Share highlights of their behavioural profile with other team members
Complete actions and coaching questions in each section of their profile
View the behaviours of their co-workers and how to work with them
Download their personalised C
View their team's team wheel to identify the difference in behavioural positions
Access team dynamic diagnostic graphs to view the data in multiple ways.
Search and view all team wheels they are a part of*
Search and view other user profile summaries in the Organisation*
View all other users' top two colours in one place
Download their report as a PDF, if they wish to
Single Sign-On - coming soon
* Depending on user permission settings
Brand and send out C-me questionnaire invitations to users
Decide on the time release for users to access their profile following completion of the questionnaire
Resend invitations
View users' report status and completion, and issue reminders
Create, modify, search and download team wheels for users to view on the platform.
Manage and set platform permissions available to all users
Edit and archive users
View colour preferences for all users in the organisation
Schedule invitations for users to complete their questionnaire
C-me virtual accreditation: 2 spaces per 50 users
2 half day live training sessions
A one-to-one follow-up coaching call per accredited person
Receive the C-me playing cards for workshops and in person sessions: 2 packs per accredited person
Receive the C-me Accreditation Manual, packed with interactive exercises
Belong to our Linkedin Community
Gain access to our additional Activator Resources
7 workshops to draw on for your training, development and learning programmes, based on the fundamentals of behavioural preferences.
Powerpoint slides to run all workshops in person or virtually
Training videos for each workshop
Delivery notes for each workshop
Workshop topics:
Foundation (an introduction to C-me for all users)
Team Cohesion
Communication & Conflict
Stress & Resilience
Leadership Development
Sales & Influencing
Change Management
Live, virtual onboarding call
Personalised system set-up according to your needs
Access to supporting guides and instruction videos
Ongoing support from our team
Additional service: C-me team deliver your workshop
Once enrolled on the C-me platform, you have access to two accreditation spaces to learn how to deliver C-me in your organisation. We understand, time is not always on your side, and you may not have the HR team capacity to run a workshop right now. Talk to us if you would prefer we ran a workshop for you. Depending on your need and location, we run workshops virutally or in-person.

Price on request.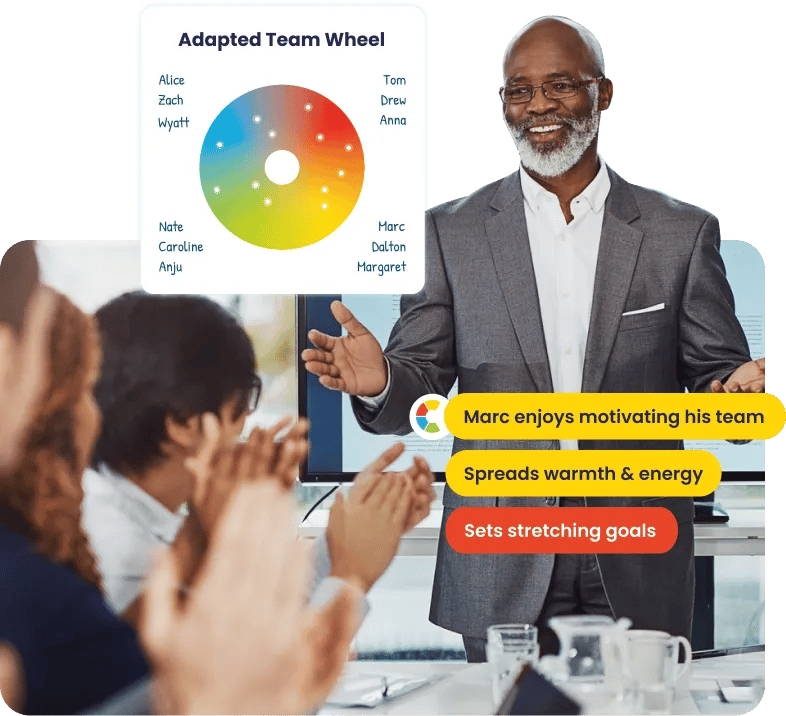 Commonly asked questions about pricing
Will I be billed annually?
You will be billed annually with the chance to renew your subscription after each year.
How do I add new users? And how will this be billed?
To add new users, you will need to get in contact with your account manager. They will be added to your total user count and you will be billed separately for them. For new users who join after 6 months of your initial subscription and before you next renewal, a 10% discount will be applied.
What does a user include and how does a seat get taken?
A seat is taken when a user completes the C-me questionnaire. A user will gain access to the platform and can download their pdf profile. Scroll to the top of the Pricing page to find out what else is included in your package for admin staff and your in-house training team.
Does the contract get automatically renewed?
We all hate getting caught out with auto-renewals. At C-me our contracts do not renew automatically. Your account manager will be in contact with you a few months before your contracts expire to discuss possible next steps.
After each year you will have the opportunity to renew your subscription with C-me. Someone from the C-me team will be in contact with you well in advance of your renewal date, with current total user count and the commercials for your next subscription period.
What happens if an employee leaves after being a C-me user? Will I get this seat back?
Once the C-me questionnaire has been completed the seat is used for that year. If a user leaves your company you will not get the seat back. You will have the opportunity to revise your user count when it is time to renew your subscription.
What happens if we do not renew?
Clients who are not wanting to renew their subscription will sadly no longer have access to the C-me platform or Dashboard.
Didn't find the answer you were looking for?
Your question is important to us, please get in touch. One of our team will reply within 24/48 hours, Monday - Friday.