Join us
Are you interested in being a part of building a globally recognised brand that celebrates and empowers people?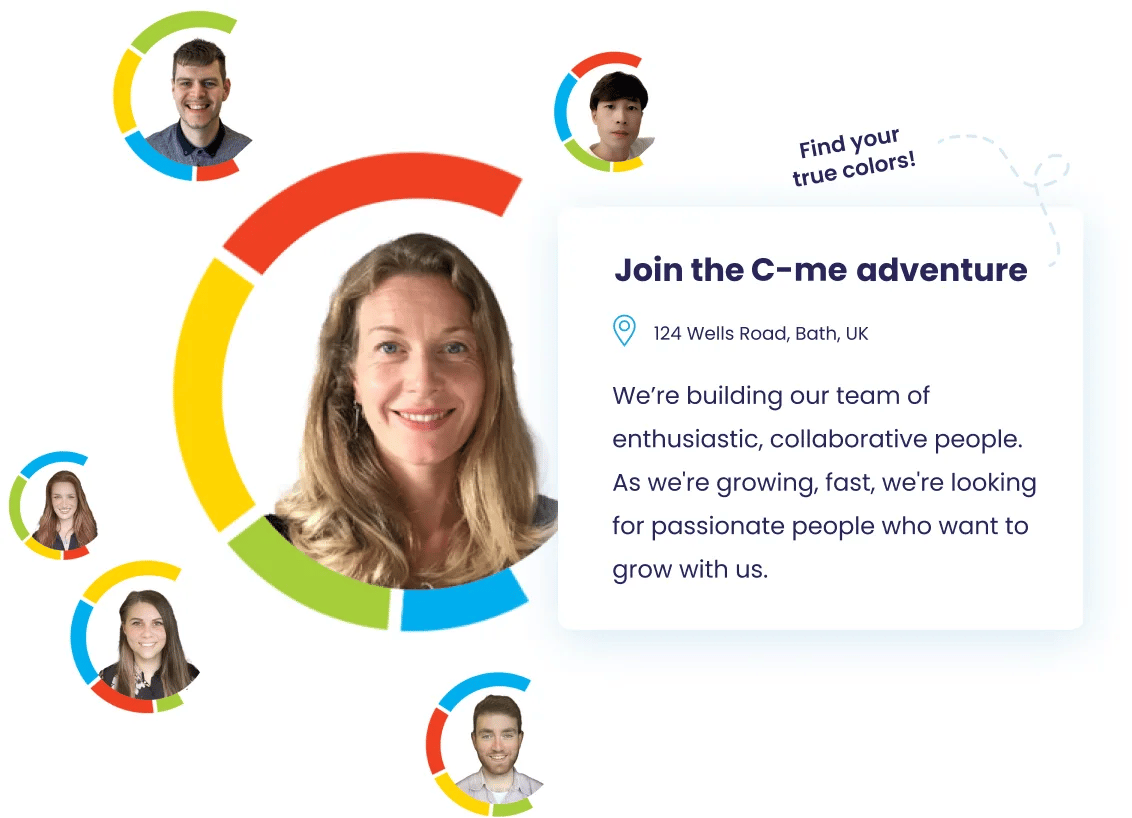 Why join us?
Be a part of an organisation that values people and celebrates diversity
Join a fast growing business establishing ourselves as a leader in the HR Tech space
If you are interested in how people tick, get to understand the 'why?' and grow in emotional intelligence
Split your week between our offices in Bath, UK and home.
Join a collaborative team where your input is valued
Our Values
Flexible
Our reports and ways of working are agile, to fit in with your bespoke business objectives. Our report is quick to complete and cost-effective to use.
Accurate
Our aim is for you to immediately recognise yourself in the C-me report. Our system is underpinned by years of research and practical learning. The C-me system is continually tested to ensure accuracy, relevance and application.
Clear
Our reports are easy to understand, memorable and applicable. C-me uses a language of colour to bring the psychology to life, ensuring what you learn is easy to recall and use in any situation.
Easy to use
You can easily and immediately apply what you have learned from our reports to effectively navigate solutions. We fit in with our client's busy lives and make it simple for you to put into practice what you have learned.
We're currently looking for brilliant people to join our team in these roles