Many different teams have benefited from this workshop. Which statements best describe a team you work with?
✔ Always looking to improve and develop
✔ Struggling to perform at their best
✔ Relationships are strained
✔ Merging teams
✔ Experiencing rapid growth or onboarding new team members
✔ Would benefit from being invested in
Is the Foundation Workshop right for your team?
This workshop has been designed for any group of people who want to get the best from themselves and those they work with. As we know, better teamwork increases productivity and performance, as well as enhancing relationships!
Our Foundation Workshop is an interactive, informative and fun way to begin this journey. We focus on behaviours rather than personality and provide a common language that helps a team communicate their similarities and differences easily.
How will your team benefit f

rom this workshop?
They will:
✔ Gain a clearer understanding of their individual strengths
✔ Learn how to get the best out of others in the team
✔ Create a common language to communicate and connect better
✔ Appreciate each other's strengths and the value each person brings
✔ Strengthen team cohesion
✔ Create action plans to help embed ongoing development
Who delivers the workshop?
You have two options. Either a member of the C-me delivery team can deliver the workshop for you or you can become accredited with C-me and trained to deliver the workshop for those you work with.
How does it work?
We will work with you in the preparation of the workshop to maximise and personalise the benefit of those attending.
Each team member completes a questionnaire to generate their personal report.




In the workshop, of about 2 hours, your team explores how C-me associates colours with behaviours and begin to harness the value from their C-me reports.




The reports are explored in a face to face or virtual workshop with individual reflection and interaction with each other.




Following the C-me Foundation workshop explore our other workshops that would add value to your team.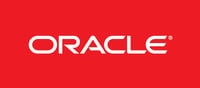 Don't take our word for it...
"The impact C-me profiles have on teams and the organisation as a whole has been fascinating and refreshing. Individuals have shown more empathy, inclusivity and understanding of their colleagues, creating a happier and more productive culture. I would feel confident in recommending C-me as it creates a shared language for discussing behaviour and difference."
Leigh- Anne Colman, Global Learning and Development Lead, Oracle Data Cloud
Below are some percentage increase scores taken from a large cohort of users from a utility company. They all took a questionnaire before receiving their report and having the opportunity to discuss it with their peers. After having time to go through their report with others they were asked to complete the questionnaire again and reflect on how much of an impact and in what areas their C-me reports had made.
| | |
| --- | --- |
| Area of interest | Percentage increase |
| Increased self-awareness of users after receiving their C-me report | 74% |
| More effective communication internally and externally | 53% |
| Increase in team member engagement | 43% |
| Team formation | 106% |
| Profiles benefit to appraisal and performance development | 150% |
For spelling out benefits and
Turning visitors into leads.
What other follow on workshops are available?