Many different teams have benefited from this workshop. Which statements best describe the teams you work with?
✔ Not working well together
✔ Underperforming
✔ Experiencing strained relationships
✔ Newly formed
✔ Lack of vision, momentum or motivation
✔ Working in silos
Is the Team Cohesion

Workshop right for your team?
It's for teams who want to become more effective together. It may be that your team is fully aware of the changes they need to make or the team is functioning well but want to fine tune. Either way this workshop can bring value.
How will our team benefit from this Workshop?
They will:
✔ Benefit from increased team cohesion
✔ Have more engaged and motivated team members
✔ Mitigate potential risk to team performance
✔ Have an arena to value different approaches to strategy
✔ Clarify the team's 'why?'
✔ Identify how each team member contributes
✔ Develop a balanced strategy together with shared ownership
Who delivers the workshop?
You have two options. Either a member of the C-me delivery team can deliver the workshop for you or having been C-me Accredited, you could deliver it yourself.
How does it work?
We will work with you in the preparation of the workshop to maximise and personalise the benefit of those attending.
After completing your C-me Foundation Workshop and your team receiving their personal reports, this additional 2 hour workshop applies C-me to the dynamics of Team cohesion. This will include exploring individual reports more fully and facilitating real and honest conversations.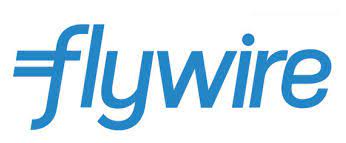 Don't take our word for it...
"C-me Colour Profiling has helped our employees better understand themselves and team mates to improve communication and ways of working. The Learning & Development team undertook the C-me accreditation course and have utilised this to run various C-me workshops which FlyMates find both informative and fun!"
Grace Jackson, Learning and Development Specialist, Flywire
What other workshops are available?