Who are we?
C-me provides behavioural profiles for a wide range of organisations, that are looking to help their people perform at their best.
We support you in providing space for employees to understand their strengths, areas for development, and the value they bring to a team. We provide training for facilitators who want to implement a scientific approach to employee engagement that improves the wellness of your employees and enhances business performance.
C-me aims to draw out the natural strengths and gifts in people, whilst increasing the understanding that others may differ in how they perceive and approach different circumstances.
We chose to work with C-me because they were quick to respond, took the time to understand our needs and then provided a bespoke solution at a very competitive price. We are looking forward to our partnership with them. C-me will be a critical tool to enhance our new Performance Review process and empower our people to communicate and provide feedback in an even more effective manner.

Kran Kullar, Head of People, Drest
What are the benefits, compared to other profiling tools?
C-me and MBTI
C-me and MBTI are both underpinned by Jungian theory, his attitudes of extraversion and introversion and his rational functions of thinking and feeling. This approach helps to empower a non-judgemental way of looking at behaviour. Jung, a Swiss Psychologist, introduced the idea of non-binary scales rather than absolute categories.
C-me aims to support employees by focussing on behavioural preference, reducing tension brought about by the misunderstanding of difference.
What are the differences?
Whilst there are key similarities between C-me and MBTI when plotted on the C-me colour wheel, you can see how MBTI theory overlaps and what C-me can specifically bring to an organisation.
✔ Visuals in the C-me report: the graphs and wheels make individual preferences quick and easy to understand. C-me's intuitive and simple approach enables accessible delivery and ease of application in practice, in line with C-me values to be clear and easy to use.
✔ Colours blend: a blend of colours, rather than letters, helps C-me to easily communicate, apply and promote our individual preferences.
✔ Team Wheel functionality: When we translate individual positions on the wheel to a team wheel, we can quickly read at a glance, the overall balance and dynamic of a team
✔ Quick to complete: with a 10-minute online questionnaire and instant results.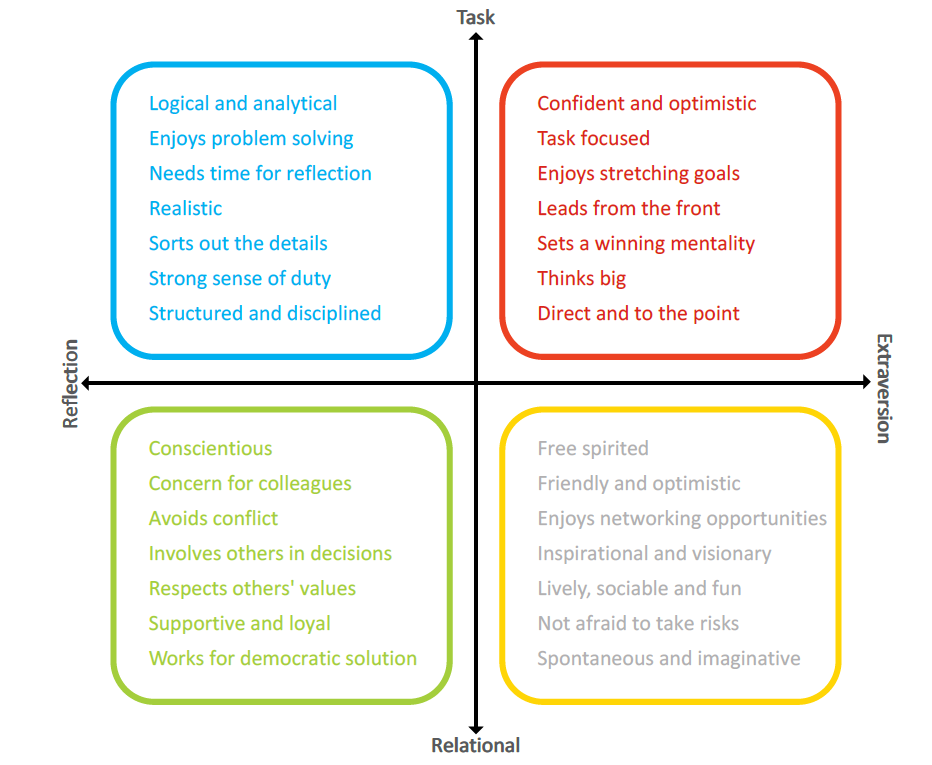 MBTI plotted on the C-me Colour Wheel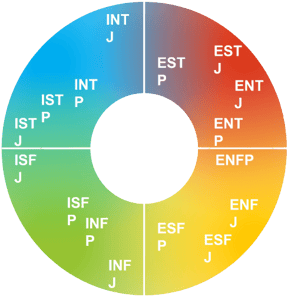 After 15 years working with other psychometric tools, C-me offer such a refreshing and much more applicable profile focused on adapted behaviour rather than defining a type.

Paul McGowran, Managing Director, Seek First Ltd
C-me and Insights
C-me also shares similarities with Insights. They are both based on a Jungian foundation but have the added common language of colour to describe their results.
Whilst there are similarities in the development of the tools, there are also clear commercial differences.
What are the differences?
✔ Cost-effective solution: C-me offers a cost-effective solution to implement the learnings from our profile reports. There is no license fee or minimum credit block required. The C-me Accreditation is affordable and is given to the individual rather than an organisation, with no expiry date. C-me also offers refresher Accreditation sessions, for those looking to brush up on their skills.
✔ Ongoing development: In this fast-paced world, we at C-me want to make sure we keep up with changing demands and challenges. Part of this is our commitment to ongoing development, keeping our statements and profiles up to date with modern language, leading to a jargon-free and easily understood interpretation of individual preference.
✔ Colour blend approach: C-me uses a blended colour wheel relying on the language of colour to interpret individual preference rather than words and labels, which can become binary and box people in. This blended wheel also facilitates grouping individual preferences around the wheel to understand team dynamics.
✔ Ongoing application: Our report gives space to reflect, learn and act. It encourages and guides ongoing application.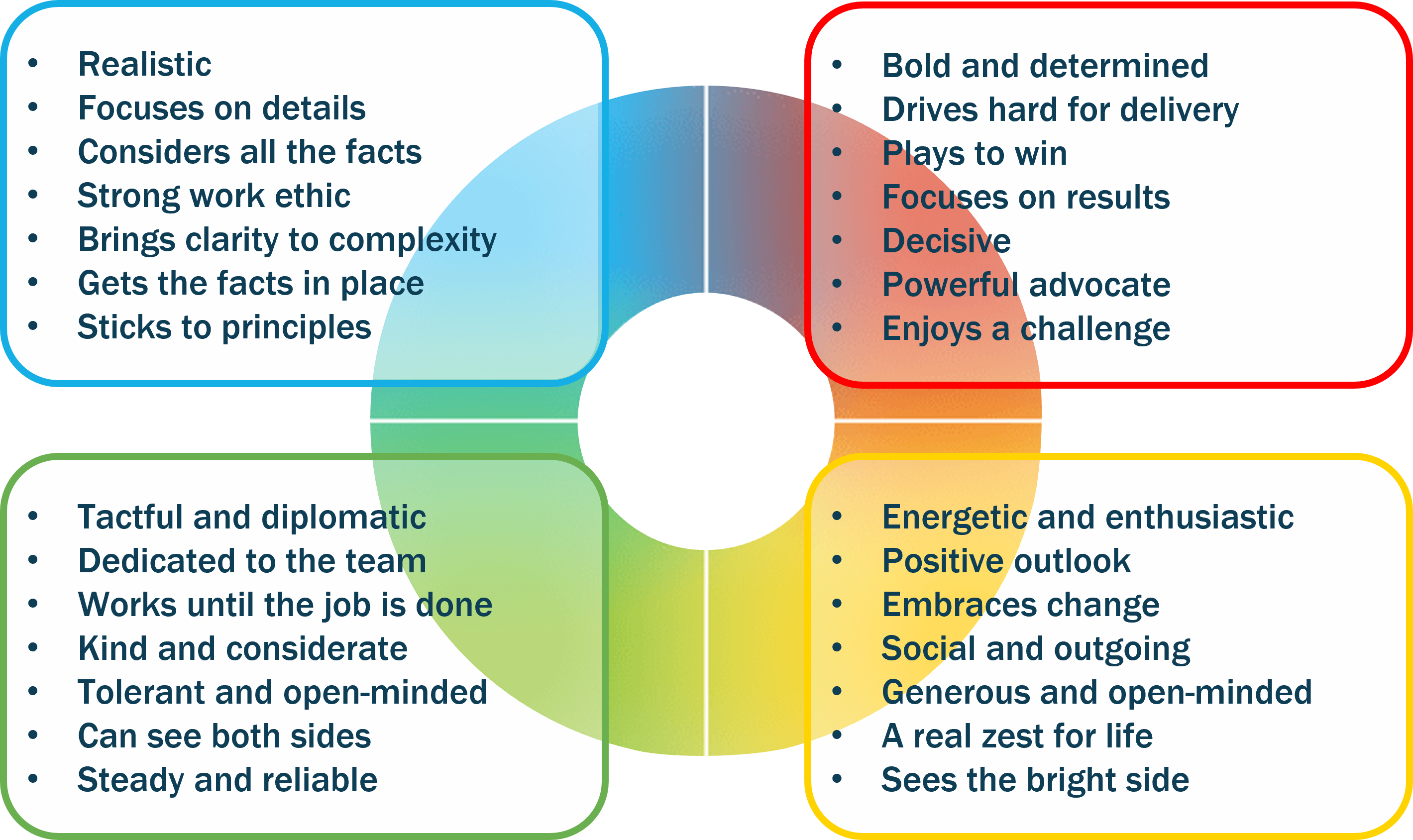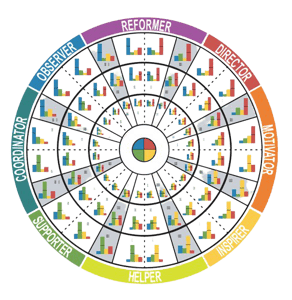 Get in Touch
Like what you see and want to learn more
The C-me Demo shows you how our C-me products and materials can support your organisation's goals in greater detail.
Book a Demo with the Team to find out more.