The Natural Team Wheel

is developed

using the data from

each individual

'

s natural graph; aggregated as a wheel position.
Based on your feedback, we have built the ability to view a Natural Team Wheel, to give you an overview of how a team may approach situations and challenges if their behaviour is unmodified and their modus operandi is #nofilter.
The Adapted Team Wheel
A team's colour wheel is typically based on their 'adapted' behaviours, i.e. how we show up when we are at work.
This wheel gives a great insight into a team's behavioural balance and mix, as they face daily workplace tasks.
The Natural Team Wheel
This new capability shows us how the same team member's colour positions may change based on their 'natural' behaviour, i.e. when most relaxed or at times of heightened stress.
The Natural Team Wheel gives additional insight into the same team's behavioural tendencies and how they may respond in their natural way of being.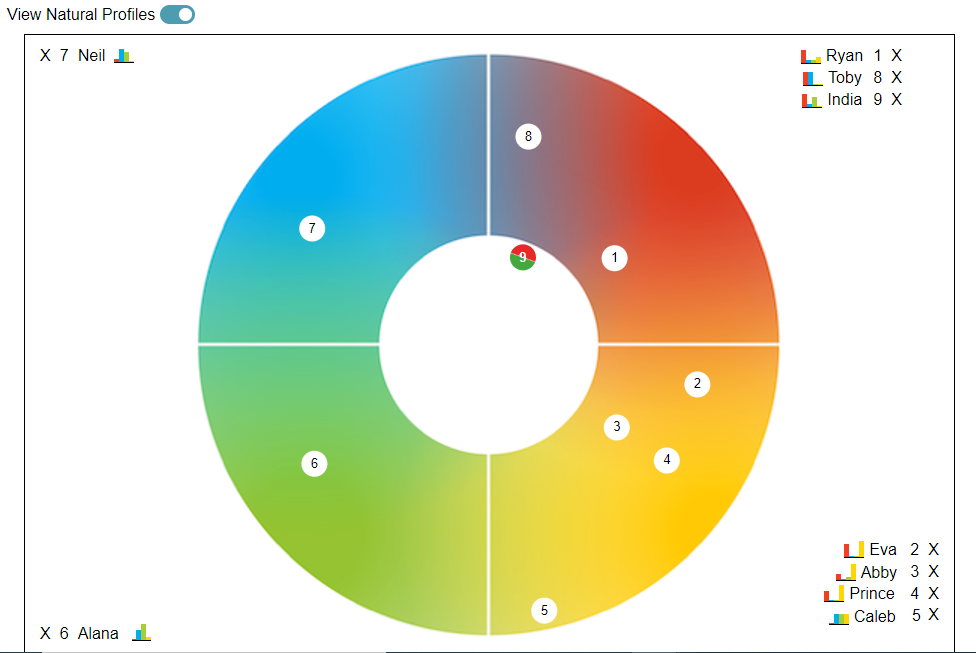 What are the benefits of having a Natural Team Wheel?
Understand the balance of the individuals in your team
✔ The natural team wheel visualises each other's less filtered behavioural style, which can be used for a helpful discussion around handling setbacks and stress.
✔ When an individual's behaviour is more extreme or surprising than usual, the wheel can provide a helpful reference to assess if they may be moving into a less modified zone. It might be useful to ask what else is demanding energy of the person?
✔ This is more likely for those who are new to the team where you would expect to see a higher degree of modification for the first 3-6 months as they adapt to the role.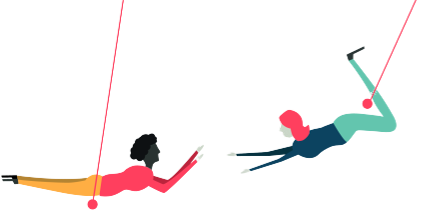 Pre-empt team performance
✔ Teams tend to adopt a less modified behavioural style when they are working under pressure or out of their comfort zone e.g. an approaching deadline.
✔ The natural team wheel will help teams plan ahead, anticipating how to best manage these situations.
✔ What gaps are likely to emerge? Does the pace of the team speed up or slow down under pressure? Do people revert to the detail or miss it entirely?
Manage the behavioural performance of your team
✔ When a colour preference is lacking in a team, the Natural Team Wheel can give helpful clues as to who would be most comfortable moving into that space.
✔ If there is a greater overall difference between the natural and adapted team graphs, there is a greater possibility that roles within the organization may need revisiting. The more a team flexes their natural behaviours, the more predisposed it may be to exert extra effort in order to perform well on a daily basis. This could lead to potential rises in stress levels, unavoidable conflict and miscommunication.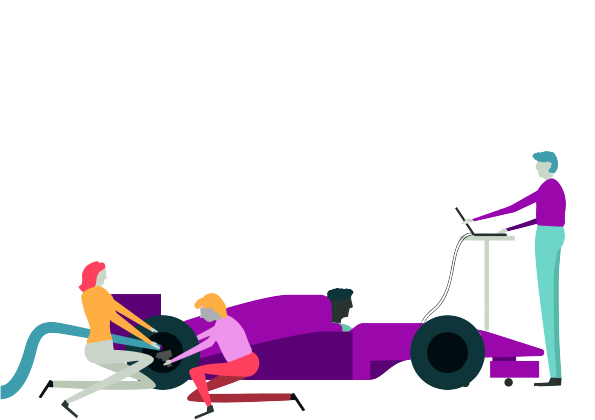 Support effective leadership decisions
✔ Managers can make use of the natural graph by assessing the extent that individuals and the team as a whole are having to modify behaviours.
✔ Locating the individuals whose positions on the natural and adapted graphs contrast most can highlight those that may need additional support but can also provide an indication of role fit. i.e. a person may be in the right team but not in the optimum role to bring their best and therefore contribute effectively to the whole.
How to access the natural team wheel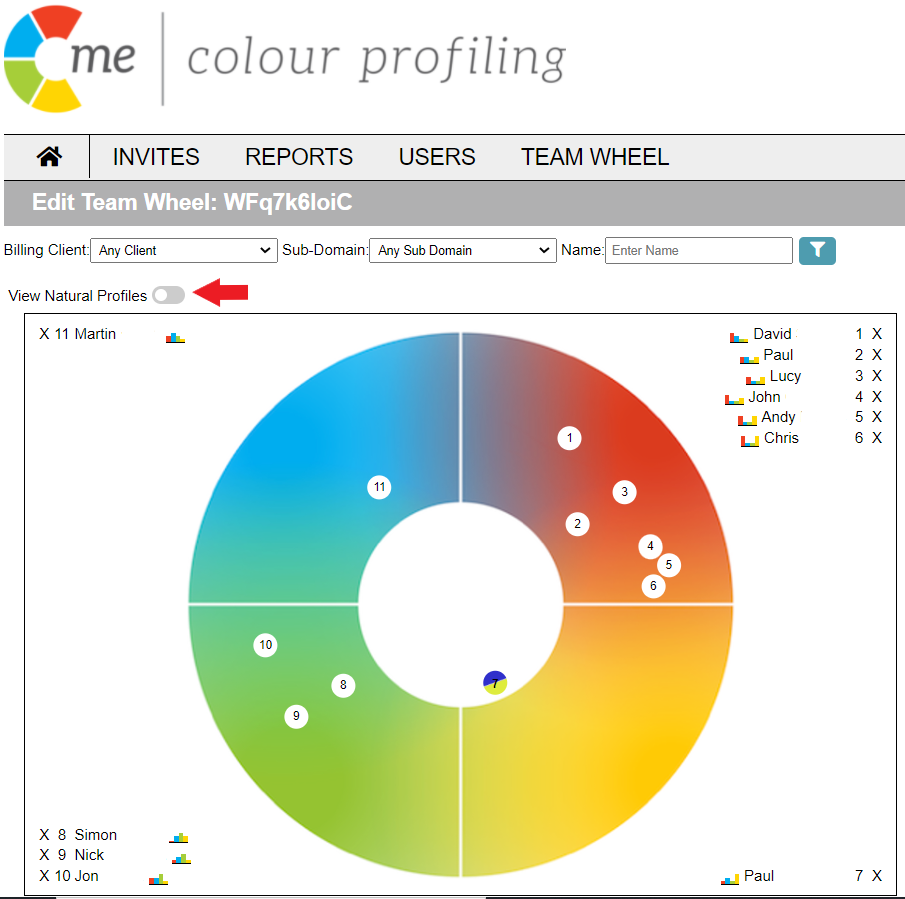 Through your Dashboard
If you have access to your C-me Dashboard, head to the team wheel tab. The Natural Team Wheel is then accessible by selecting the option when you process the wheel. You can visualise this beforehand by using the toggle.
Don't have access to the Dashboard? Learn more about the platform and get in touch with the C-me Team to get set up.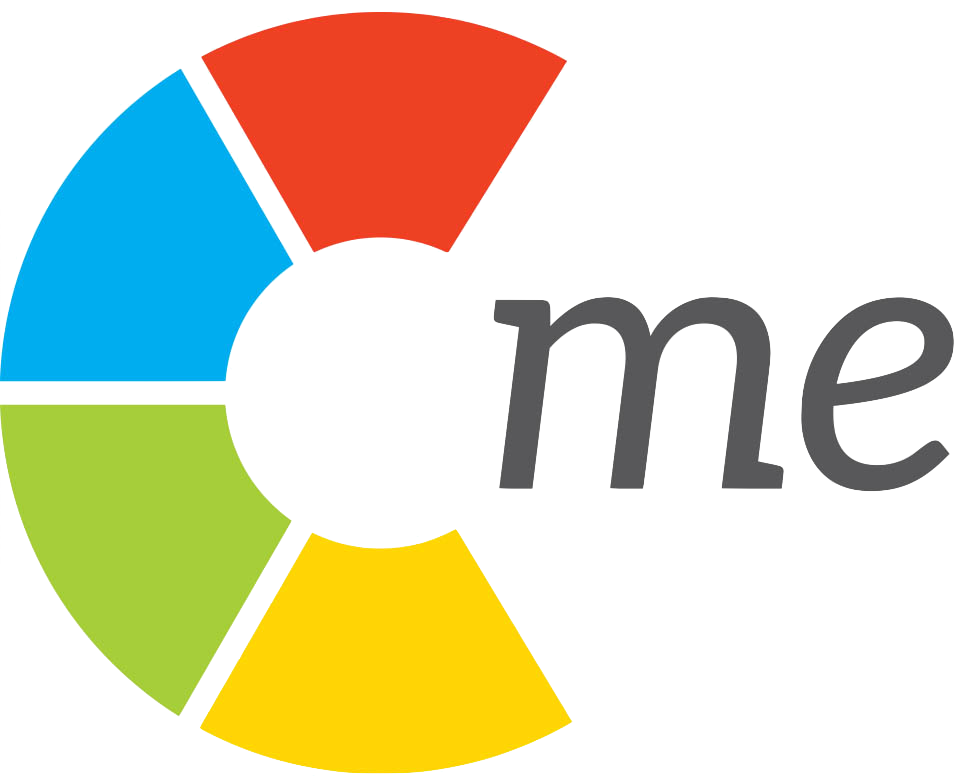 Through the C-me Team
Without access to the dashboard, you can still view and analyse your team's natural team wheel. Get in touch with C-me for the next steps.