What are the benefits of becoming accredited?
There are many benefits of becoming accredited for you and your clients.
For You
Develop your training and delivery skills, learning from the C-me Delivery Experts
Increase your offering portfolio to your clients
Be a C-me expert, gain a C-me Certification and understand the background, history and validity of C-me
Enjoy discounts across bulk purchases, ensuring you maximise your profile investment
Receive marketing documents, supporting you in practising C-me with your clients
Become part of an Activator community, sharing tips and gaining advice from those in similar roles
Receive 5 FREE profile credits to get you started
For your Clients
Your delivery of C-me profiles and workshops will help them develop a language that builds a deep understanding and connection between colleagues and teams
You will enrich and contribute to their learning and development plans, focused on their business and people needs
You will be able to focus on improving typical people challenges and help teams improve their soft skills
Support clients in the onboarding of new recruits, with profiles and workshops for new teams to support cohesion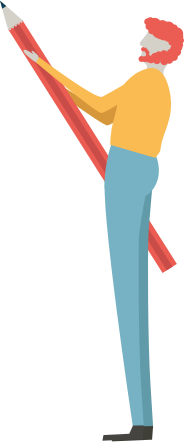 What Will You Receive?
As part of becoming Accredited with C-me, you will receive:
C-me Certification
A free profile link
5 x high-performance report credits
Free C-me Dashboard access, including team wheels
2 x sets of C-me playing cards
Access to our Accreditation Manual
Access to our LinkedIn Community
Access to our Activator Resources
A range of training videos
Your company logo on registration forms
Free C-me Dashboard access, including team wheels
Access to all C-me foundation workshop materials
Access to all additional workshop materials for a further 6 applications:


Leadership Development
Change Management
Team Cohesion
Communication & Conflict
Sales & Influencing
Stress & Resilience
Additional Workshop Materials
As part of the accreditation, you will receive materials to deliver your first foundation workshop. We are now including our additional workshop materials as part of the accreditation package, covering a range of development topics. These materials will save you time and ensure that you can focus on the delivery and application for your teams.
C-me workshops support:
Development of soft skills
Team communication and cohesion
The direction of overall, organisational culture
Pricing
The C-me Accreditation is a cost of £1,025 per person, excl VAT.