Empower your people and
increase performance
Make it even easier to recruit the right people, improve team communication, develop stronger employee connections, and drive business performance together.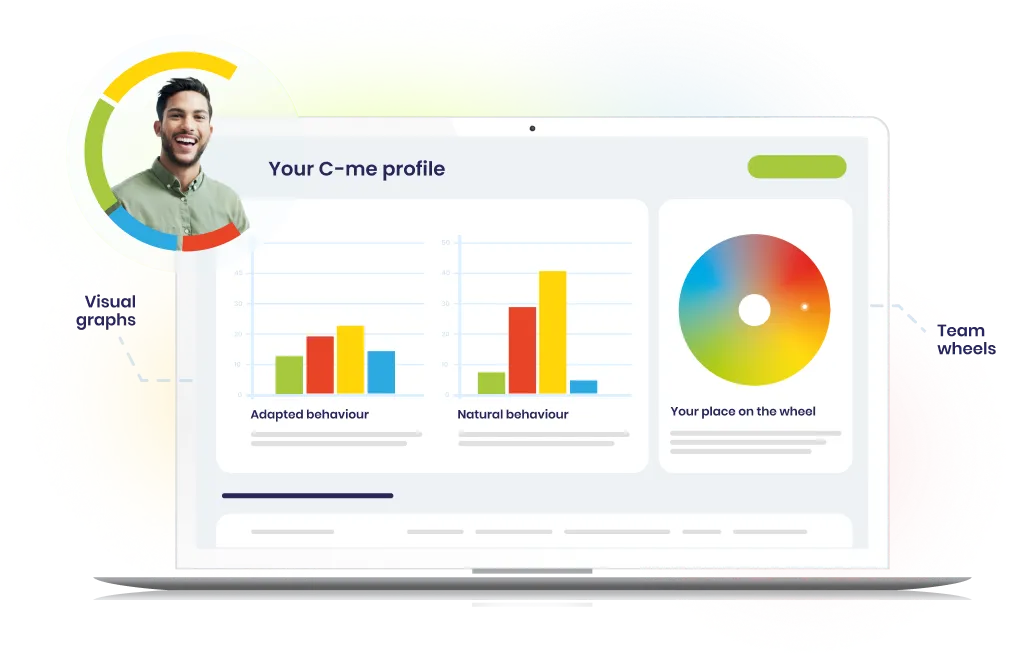 C-me and behaviours: providing powerful information for all your people needs.
Let's be honest, human behaviours can be complicated. That's why we have simplified things by associating behaviours with colours. Underpinned by decades of psychological studies and research, some smart algorithms and 45,000+ jargon-free statements, C‑me provide powerful information for all of your people needs.
Logical and analytical
Focusses on the details
Enjoys problem solving
Needs time for reflection
Realistic
Structured and disciplined
Sticks to their principals
Bold and determined
Confident and optimistic
Task focussed
Enjoys stretching goals
Sets a winning mentality
Thinks big
Direct and to the point
Conscientious
Tactful and diplomatic
Kind and considerate
Tolerant and open-minded
Works for a democratic solution
Steady and reliable
Supportive and loyal
Energetic and enthusiastic
Friendly and optimistic
Inspirational and visionary
Not afraid to take risks
Spontaneous and imaginative
Embraces change
Enjoys networking opportunities
Get access to an interactive platform that encourages self-awareness and development
The C-me platform is designed to inspire self-discovery and grow a person's appreciation for the different behavioural preferences and motivations of others they work with.

We use reflective questions throughout the report to coach each person into making meaningful changes from day one.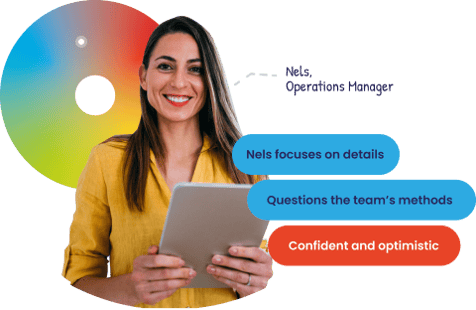 A language that unites
Provide a language that explains behaviours and bridges differences, leading to more effective relationships.
Grow your employees' self-awareness
Build confidence in their strengths and unique contribution. Help them understand how they are motivated and how they impact others.
Introduce a positive way to address areas for growth
Address behaviour instead of personality, which is more flexible and can be learned.
Inspire greater performance
Provide them with tailored behavioural preference intelligence in key areas that drive performance.
Provide an interactive report they can tailor
Give them access to interact with their personalised profile - make notes, add additional information and track development.
Support your existing people development programme
Give your leaders, people managers, and coaches a platform designed to prompt self-reflection, personal ownership and performance.
Invest in your teams with a platform designed to facilitate positive team dynamics.
Teach your teams how behaviours impact their team dynamics. Give them strategies to understand their differences, resolve conflicts faster, and collaborate better to achieve their objectives.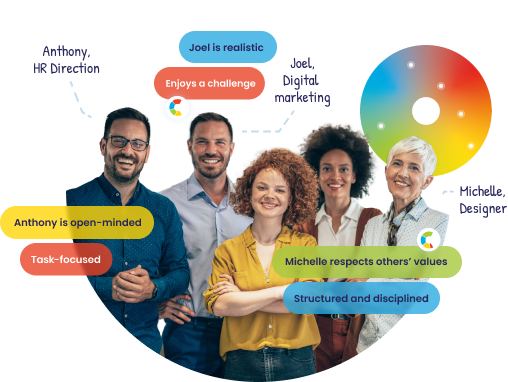 A shared language
Equip your teams with a shared language for team dialogue around roles, working culture, team communication, and more!
Accessible data
Behavioural insights are written to be memorable, easy to apply, and impactful from day one, for everyone in the team.
Improve recruitment success
Understand current talent gaps. Model the impact of possible hires before you offer and improve the onboarding process.
Behavioural preference intelligence
Draw on C-me's suite of workshops to bring behavioural preference psychology in to your training programmes.
Tasks aligned with motivation
Identify each team member's motivations and their resilient strengths to better align team roles to each individual.
Draw on the psychology of 'preferences' to gain a powerful perspective on your how your whole organisation is operating.
Receive a comprehensive profile for each member of your organisation, highlighting your resilient strengths and identifying potential areas for collective growth that could be impacting your current operations.
Improve departmental interactions
Equip your staff with a tool to address how they interact with one-another, and contribute to company culture and performance.
Increase behavioural diversity
Get another perspective on your organisation's diversity and how this impacts on your culture and performance.
Draw on behavioural intelligence
Enhance the success of your learning initiatives and change programmes with preference psychology that is simple to apply.
Boost recruitment and retention
Spark productivity, cut hiring costs, retain staff by encouraging them to operate in their strengths and resolve conflict faster.
Employ a multi-use tool
Apply C-me to your management and leadership development, employee engagement, change management, cultural audits and more.
How does it work?
Step 01.
Complete our questionnaire and access your profile on the C-me platform
Takes only 7-10 minutes to complete and simultaneously accessible on the platform. Quickly understand more about your behaviours and how you like to work.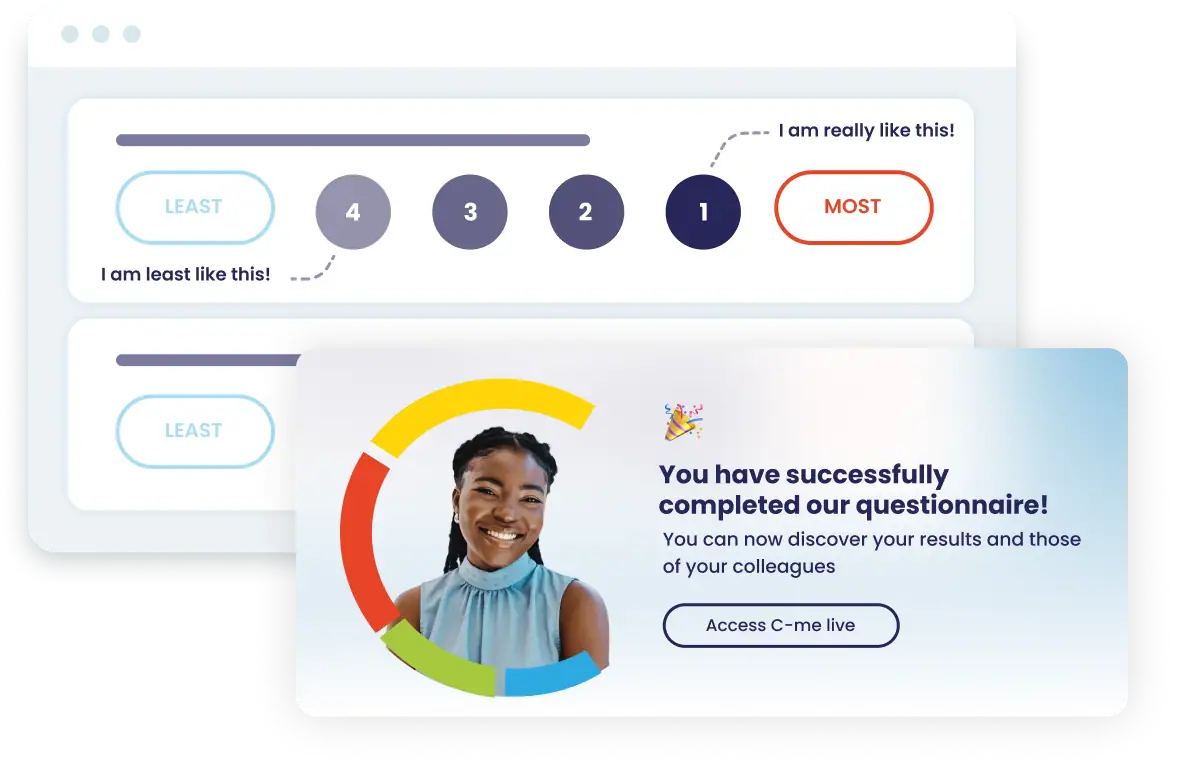 Step 02.
Time to roll it out!
Discover the advantages of using C-me according to your needs.
There are many ways to apply C-me at every level of your organisation, and with every member. It's really up to you!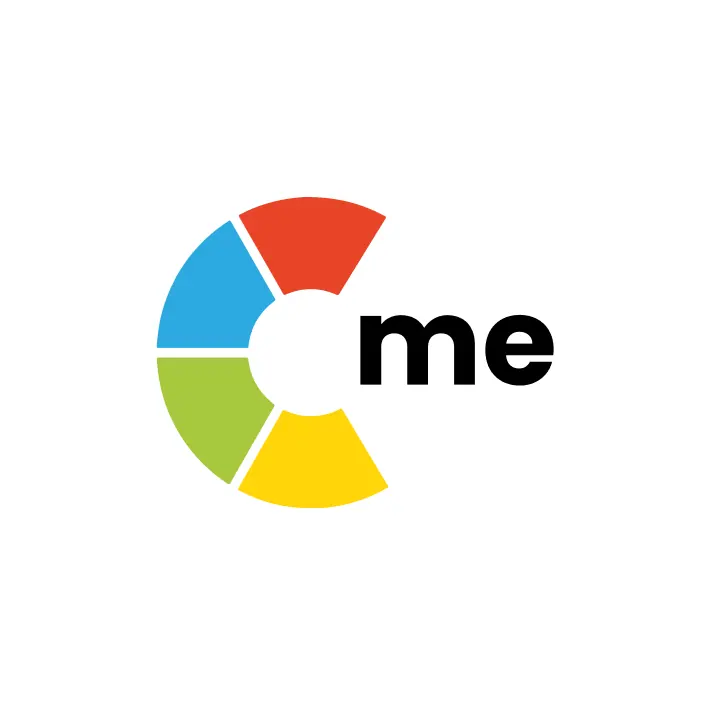 Key figures
The Impact of C-me
0
Close to 100,000 responses to our questionnaire have built us a robust database of answers to draw from.
0
%
The percentage increase in the effectiveness of all internal and external communication, reported in a client case study looking at C-me's effect upon 150 employees.
0
%+
An extremely high reported accuracy level of 85%+ for our profiles, as reported by users themselves. We then invite users to filter their reports to work on that last 15% and make it their own.
You're in great company
Our solution fits any size, we work with global brands and Fortune 500 organisations to not-for-profits and start-ups.
What our clients say about us
Teams came together in days rather than weeks and were able to deliver complex solutions against tight budgets and deadlines. C-me gave us increased clarity that led to high performing teams and increased employee engagement.

Hans van der Velde

-

Former CEO, Visa Europe

C-me has been a really useful tool; using them to not only develop our own self-awareness, but also learn how to communicate better as a team has been really invaluable.

Gill White

-

Service Manager, NHS Bristol

Invaluable insight into our team

Kate Coughlan

-

Head of Planning, BBC