Many different teams have benefited from this workshop. Which of these are true for your teams?
✔ Lack of motivation and engagement
✔ Underperformance
✔ Newly formed
✔ Resistant to change
✔ Poor team cohesion
✔ Under new management
Is the Change Management Workshop for your team?
It's for teams wanting to reach and sustain a place of high performance. The workshop will focus on how to maximise engagement in order to lay the foundation necessary to handle change effectively. It is a great session for teams that are functioning well but want to get even better or for teams that are struggling and want to address the issues.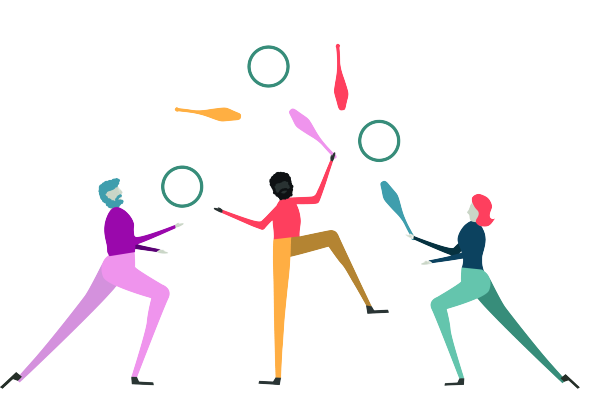 How will our team benefit from this workshop?
We look at qualities in high performing teams: Commitment, Flexibility, Honesty and Resilience. We use them to facilitate discussions around how to best handle setbacks and change. Your team will:
✔ Learn how to recognise how different people engage with change and what may cause them to get stuck
✔ Increase their capability to perform at their best
✔ Be better equipped to harness the benefits of diverse thinking
✔ Experience increased motivation and team buy-in
✔ Be empowered to own individual and team roles
Who delivers the workshop?
You have two options. Either a member of the C-me delivery team can deliver the workshop for you or having been C-me Accredited, you could deliver it yourself.
How does it work?
We will work with you in the preparation of the workshop to maximise and personalise the benefit of those attending.
After completing your C-me Foundation Workshop and your team receiving their personal reports, this additional 2 hour workshop applies C-me to the dynamics of Change Management. This will include exploring individual reports more fully and facilitating real and honest conversations.

Don't take our word for it...
"C-me Colour Profiling has been a brilliant tool which has helped our teams effectively communicate. Using C-me's easy to understand the language of colours our global SLT, regional teams and future leaders are now more self-aware of their own behaviours and can now navigate and understand how to flex their communication style to best suit their surroundings. We'd love to work towards a future whereby all our employees will have their very own colours profile!"
Jack Pappara, Senior Talent Development Manager, Ten Group
What other workshops are available?