Come and help us make an impact
We're building out our team of enthusiastic collaborative people, ready to bring their best work every day. As we grow as a company, we're looking for those who want to grow with us.
Are you ready to support developing employees, bring clarity to teams and direction to organisations?
Our Values
Our devotion to people is reflected in the ethos of our own culture, how we approach each other and how we drive our own growth.
Generosity. C-me shares their time, knowledge, experience and services to enable and empower others towards success.
Respect. C-me celebrates and values diversity, creating mutually beneficial, lasting relationships that are built on trust. C-me believes in recognising and honouring the value of all its stakeholders.
Action Orientated. C-me is a dynamic organisation, responsive to a changing environment and leading the way in innovation.
Community. C-me believes in a collaborative approach, inviting others to build with us, sharing ideas and resources.
Excellence. C-me is committed to constantly reviewing, learning, and evolving in its pursuit of excellence.
We represent our values and are looking for people who fit well into a team that seeks to embody these values.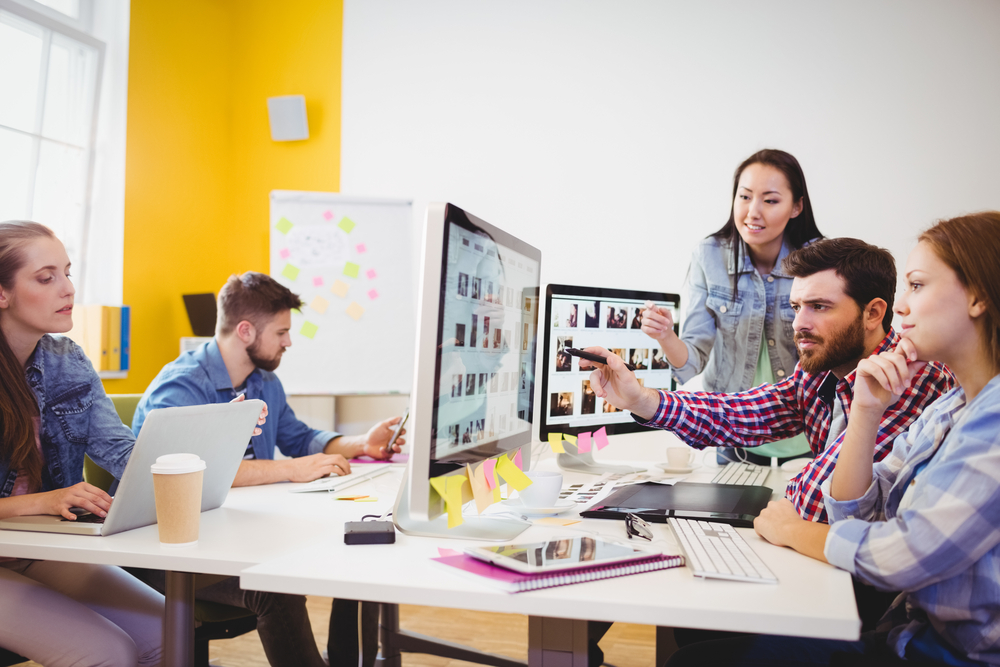 Working at C-me
Who are we?
C-me specialises in behaviour profiling and sits within the psychometric profiling industry. Our tool is used to help organisations engage and empower their people to increase performance. We saw the need for a new product in the psychometric profiling market and decided to combine the latest technologies in profiling with our own unique IP, to create a new tool.

We are based in Bath, UK with a core team of 15 and an international network of over 300 associates who are licensed to deliver our services.
Customer Experience Associate
As part of our continued growth strategy, C-me Colour Profiling is looking for a customer service representative who will primarily provide support and assistance for the customer service team as well as the wider C-me team.
The secondary focus will be to work alongside the product development team contributing towards our commitment to continuous improvement and development of both our product and our services, further establishing high quality standards in all we do.
This is a great opportunity, with the potential for growth and advancement for anyone wanting to be an integral part of a dynamic, innovative company as we revolutionise our business in transitioning to SaaS.
Experience is preferred but not essential. We provide a creative and innovative start-up atmosphere that encourages all team members to come up with new ways of achieving specific goals and celebrates each individual's value and their contribution to the company's success.
Learn more
We are looking for someone who:
Genuinely cares and is passionate about customer success and contributing to an exceptional level of customer service.
Possesses excellent communication skills and has the ability to articulate issues clearly and succinctly.
Demonstrates critical thinking and creative problem solving skills.
Has the ability to be highly responsive and flexible in their response.
Has the ability to multi task but also to prioritise and focus where needed.
Demonstrates keen attention to detail and is motivated by creating and providing a high quality product and service.
Is comfortable and not intimidated by technology and adapting to changing software and systems, requiring new skills.
Has the ability to learn and is not afraid to ask for help where there are knowledge or skills gaps.
Is well organised and handles process well.
Enjoys the team environment but is self-motivated and able to work well using their own initiative.
This is likely to be an evolving role, so adaptability and learning in situ will be key.
You are likely to spend your time:
Triaging customer requests and spotting trends in issues to flag for the rest of the team.

Ensuring the accurate and timely resolution of customer enquiries, including troubleshooting technical issues, forwarding and escalating to the most appropriate team member.

Obtaining feedback which will inform product and service development to meet customer needs.

Updating documentation based on recurring issues to ensure information is more readily accessible to clients.

Developing and documenting knowledge into helpful content for both internal and external users.

Processing customer orders accurately and efficiently.

Advocating for the customer with the wider team, particularly the Product Development Team.

Using Jira to track sprints, flag feature requests and report recurring system issues and bugs.

Maximising Hubspot use including updating records with most relevant account information for Sales and Marketing Team.

Providing proactive customer outreach to obtain qualitative feedback on product and service.

Gathering and presenting data and findings.

Liaising with Finance on customer orders and invoicing.

Following implementation of new functionality, subsequently updating content in line with evolving product and service.

Updating and enriching statements alongside Product Development Lead.

Introducing and implementing processes to support the efficient workflow between teams and functions.

Undertaking testing for new functionality and providing feedback.
Please note that as part of the selection process we will ask you to complete our C-me Profiling questionnaire.
Apply with your CV and a covering letter here.
End date for applications will be Monday 15th August with interviews taking place in the 2-3 weeks following that.
Graduate / Junior Frontend Developer
C-me are looking for a graduate/junior software developer with 0 to 1 year experience to join our growing tech team.
C-me have developed an online behavioural profiling tool which is used to increase self-awareness, improve communications and maximise performance individually, in teams and across organisations, working with a diverse client base across several sectors.
Learn more
Essential Skills
Node.js

JavaScript (ES6)

Vue, or any other frontend frameworks such as React or Angular

Bootstrap

CSS/SCSS or any other pre-processor

Some wireframes or UI/UX experience
Preferred Skills
SpringBoot, or understanding of REST API

Java, or the understanding of object-oriented

Docker

MongoDB or any other NoSQL database

Atlassian products (Jira, Bitbucket)

Familiar with Agile Development & Sprints
Key activities
Working on tickets in the sprint

Documenting unique approaches and usages

Collaborating in design meetings with the product team

Collaborating in implementation meetings with the tech team

Helping to scope effort for tasks

Participating in code reviews
About the team
The tech team is currently working on creating an innovative online learning platform based on Vue & SpringBoot.
Part of this requires a migrating and upgrading of existing functionality in order to position us well for future developments as well as ensuring we remain agile and competitive in a fast-paced and progressive market. This offers you the opportunity to experience working on new products as well as existing ones.
We are a young tech team in terms of experience but are committed to continuous development in terms of our skills sets. The current team have all honed our skills through bootcamps and/or in our roles.
We are looking for the ideal candidate to possess a willingness to learn and continuously improve as well as demonstrate a commitment to keeping abreast of changes in industry standards and progressive technologies.
Part of our process involves frequent code reviews on pull requests, typically involving all members of the team.
A good team member will engage with this process, learning from others as well as contributing solutions where applicable.
What we're looking for
The ability to work well as part of a team is essential.
You should be self-motivated and able to choose work and assess priorities based on the current sprint.
You should be able to pick up and follow new processes. Active listening is valuable, especially the ability to understand the perspective of others.
Likewise, to be able to clearly explain your thought processes and reasoning when developing or discussing issues is key.
Ideally, you are already involved in feature or task discussions and are not afraid to make suggestions for improvements.
The interview procedure
Apply with your CV and cover letter here.
Please note, that as part of the selection procedure, we will ask you to complete our C-me Profiling questionnaire.
The next step will be an interview with the team leader and a colleague, going over your CV and giving you a chance to add more details.
Following that, there will be a technical test interview with the team leader and another colleague, allowing you to show us how you work and think.
Finally, you will have a short interview with the product owner which will allow you to demonstrate your fit for the company.