Join us in using a new framework to help sustain productivity, maintain well-being and get the best from ourselves and each other. Based on 6 'S's – it's easy to remember, practical and can help us measure where we are now and where we want to get to.
How does it work?
We will be exploring each of the S's in more detail in a video series – lookout for them on our social media and this page.
Follow us to make sure you are up to date: Linkedin - Instagram - Facebook - Twitter - Youtube
What's next?
Watching the videos we hope that the content will stimulate conversations, thoughts and an opportunity for individuals to reflect on their own current position by using the visual wheel to self-rate themselves after each section.
Where does this all lead?
We would also like to provide the opportunity for the team at C-me to help develop your thinking into how this can be used for your wider team. We offer coaching sessions for individuals and teams to explore further the value of self-assessment through our behaviour profiling reports. Get in touch to find out more.
Part 1: S for Season
Part 2: S for Systems
Part 3: S for Social

Part 4: S for Space
Part 5: S for Structure




Part 6: S for Significance




Free resources to download:
6 S's to Create a New Normality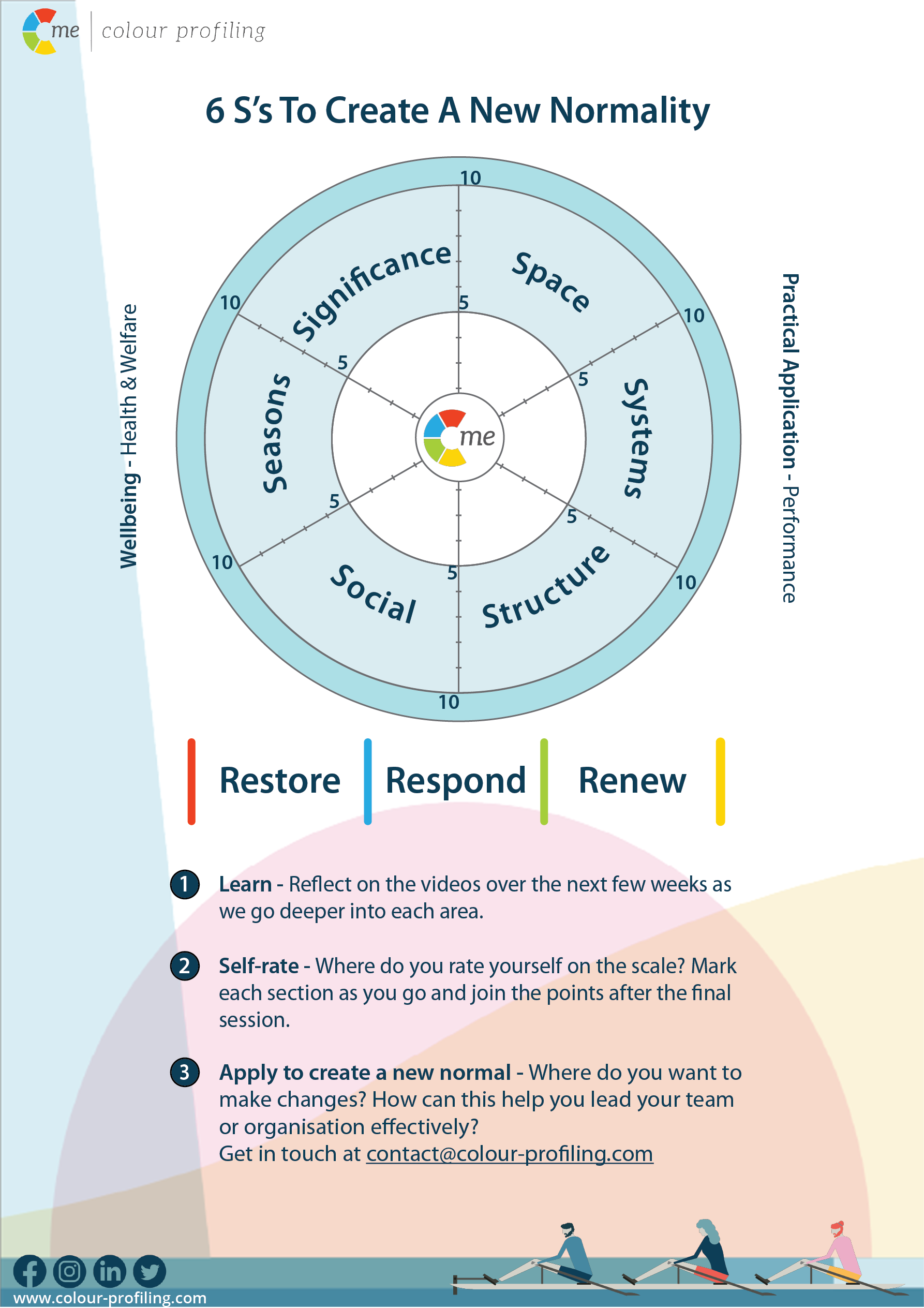 Let us know your feedback, thoughts, and comments here.